How to Choose an Operator
Choosing an operator made easy.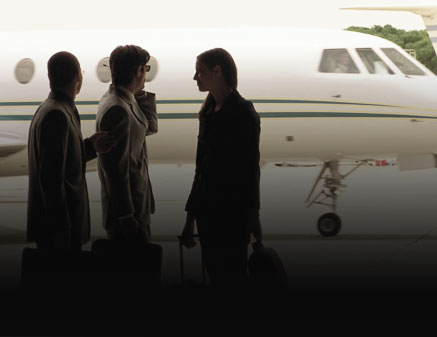 ---
Question: Who is the FAA-certified charter operator that will conduct your chartered flights?
Charter First is an FAA-certified carrier as advertised. An actual copy of Charter First's certification can be produced upon request.
---
Question: Is the operator audited by any independent auditors?
Charter First is audited by two independent third party audit organizations: ARG/US and Hynes Aviation Services.
---
---
Question: What is the operator's safety record?
Charter First holds your safety as its top priority and its perfect safety record since being established is the result.
Question: How long has the operator been in business?
Charter First has been in business since 1962.
---
---
Question: What experience does the operator have?
Charter First has experience operating various types of aircraft from small piston to jet. Charter First employs experienced, continuously trained pilots and maintenance personnel. Charter First's dispatching staff is certified with experience in the industry.
Question: Who maintains the aircraft? Under which program is the aircraft maintained?
Since Charter First is the actual certified air carrier operating the aircraft, Charter First has direct operational control. This means Charter First ensures that aircraft are maintained to meet and exceed federal regulations by using aircraft manufacturer's approved maintenance programs for each type.
---
---
Question: What security screening procedures are in place for the operator?
Charter First complies with the FAA, TSA, DOT screening and US Customs regulations.
Question: What type of liability insurance is carried by the operator?
Charter First carries coverage up to $100 million in liability insurance.